Stud Dogs
This page is still under construction.

We would like to show case the stud dogs we have used and or have acquired imported frozen semen for use in the future.

A big thank you to the breeders and owners of these dogs.

FOR SALE
FROZEN SEMEN ONLY - For Sale
(semen imported to Australia via Vic Holder)

Multi V1 Rated, Italian Champion,
Apoll vom Kriegsdamm,
BH, Ztp, IPO1, HD/ED frei
ADRK 112814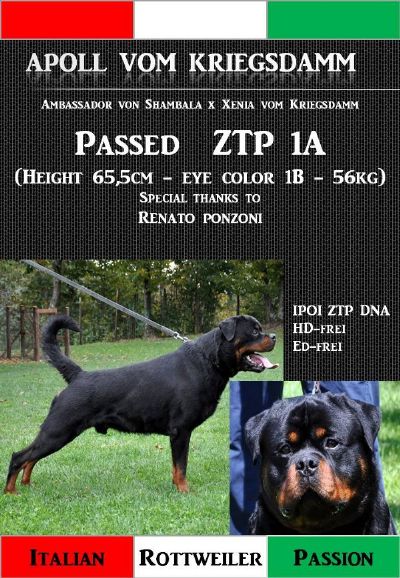 SIRE: DT VDH Champion Ambassador vom Shambala, BH, ZTP, SchH/VPG1

DAM: Multi V1 rated, Xenia vom Kriegsdamm, BH, Ztp, VPG1, IPO11, AD
---
FROZEN SEMEN ONLY - For Sale
(semen imported to Australia via Mick Svaljek)

Multi V1 Rated,
Ch. J. Noris vom Hause Edelstein
BH, Ztp, IPO1, HD ED Frei - ADRK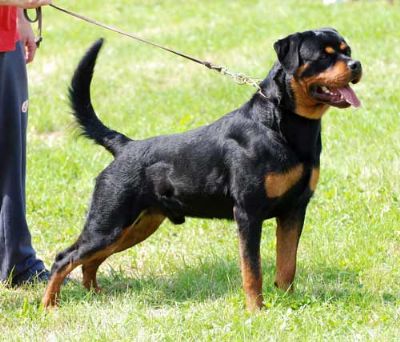 SIRE: EJS '02, KJS '02 Fanto vom Kummelsee,
SchH1, BH, AD, Ztp, ADRK 104742

DAM: Youth Winner, Boa vom Bonzi Star, HD / ED Frei
---
DOGS WE HAVE PREVIOUSLY USED IN OUR BREEDING PROGRAM
---
Nico Crni Lotos (SCG) (IMP Portugal)
HD 0.0, ED 0.0, Eye and Mouth Certified, DNA#ROT18108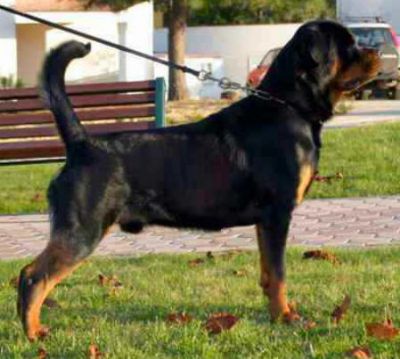 SIRE: Multi V1 Rated, SLV/SLK Champion Brando Kelemen, HD A, ED 0,
Young Champion of Serbia, Adult Champion of Serbia
DAM: V Rated, Roma Crni Lotos (Serbia), HD Frei, ED Frei, SP94619RW
We used Nico via frozen semen, he was imported to Australia by David & Kylee McKeown.
Nico is the Sire of our E Litter resulting in 4 males and 4 females.
---
Multi V1 Rated, Multi V Rated, Multi BISS,
Australian Champion Jenecks Quik, BH, Ztp (IMP USA)

HD 0.0, Eye and Mouth Certified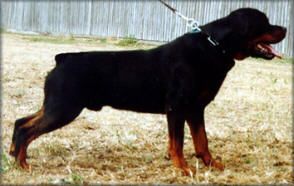 SIRE: Multi ARV Sieger, Multi V1 Rated, Jenecks Wotan,
SchH111, IPO111, FH, BH, AD, Gekort bis EZA, Korung,
ARC Producer Award 1998, WP0309384, RO-3465G24M-T

DAM: Multi V Rated, Jenecks Bessy, Ztp, BH

Quik is the Sire of our B Litter which resulted in 2 only males, Bosch and Bailey.
---
Below more pictures of the above dogs.